Lab599 is getting closer to finalize the CE certification process of the TX-500 transceiver. After long delays, mainly due to the current Covid-19 pandemic, the certification process is now moving forward and testing is underway. The certification institute and the lab has planned to complete testing sometime in the first half of March, then the certification paperwork should be rather swiftly provided.
TX-500 Delivery Schedule Update
Lab599 has ramped up production capacity and are prepared to manufacture the first batch of CE certified units by the end of March. Batch two and three will follow rather quickly but we still wait confirmation on more exact delivery dates for those dates. Still the pandemic affects availability and delivery of material and components.
Our aim is to deliver to the first batch of pre-ordered TX-500 to customers in April. The first batch is fully sold out and there are only a few units available in the second batch. Demand is very high for the TX-500, so it is a good idea to pre-order your TX-500 now.
We expect to start taking pre-orders for the third batch in a few days, the delivery date will therefore change to May 30 on our website. Our goal is to have TX-500 in stock for immediate delivery this summer. We will also raise the price of the TX-500 to EUR 940.00 from March 1. This price increase equal to the increase in our purchase price and a direct result of higher production costs due to the current situation. Please note that this increase does only applies to new orders placed March 1 or later. Orders placed at the latest on February 28 are not affected by the increase.
TX-500 New Features
We said it before and its worth repeating; Its worth waiting for this fantastic transceiver. When we received the first production demo units of TX-500 we were impressed with the build quality and functionality that was 100% already from start. Even so, during this lengthy process to obtain CE certification the Lab599 team has improved the TX-500 in several ways, here are a few examples of firmware upgrades;
Added SSB audio recorder/playback functionality
Extended 60m band
Perfected CW Keyer Iambic mode
Improved CAT control with WSJT-X
CW memory Keyer
Display contrast adjustment
TX-500 Battery Pack in Development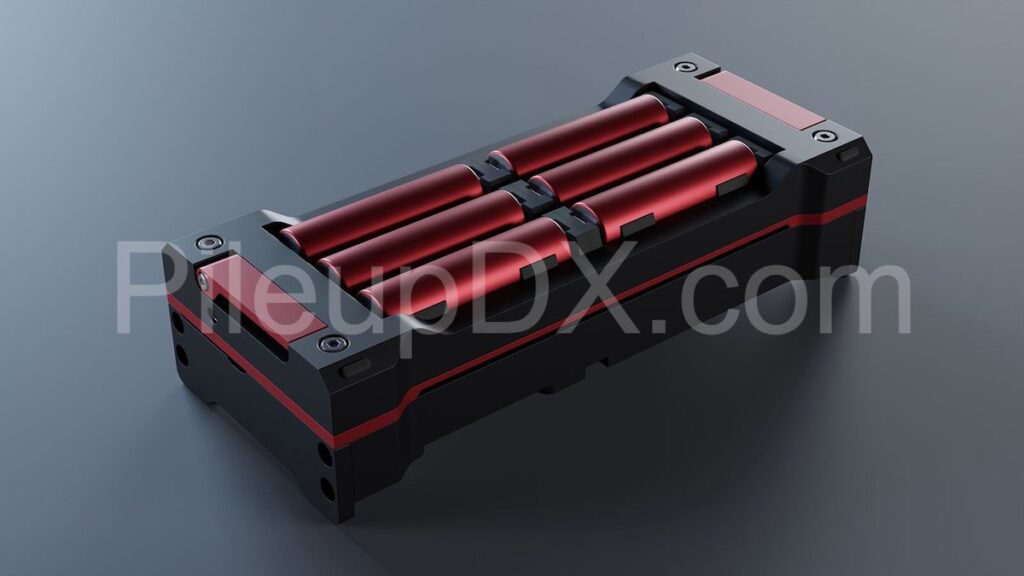 Lab599 developers are also working on a battery pack for the TX-500. Contrary to most other battery packs Lab599 takes a different approach by providing a case for standard sized cells. You then provide the batteries which makes this pack recyclable for a long time by just replacing failing cells with new ones.
Recyclable battery case – You provide standard battery cells
Standard universal power jack DC 5.5 x 2.5mm for charging
Input voltage from 12 to 35V
Connection to the transceiver via a service magnetic connector
Charge level indication
Replaceable fuse
Case function as an additional
Full-fledged stand with sturdy folding legs
Please note that the battery pack is still under development and that there is not a scheduled delivery time yet. Lab599 is focused on serving pre-order customers with their TX-500 first.
Download the updated TX-500 manual here.
Pileup is the exclusive EU dealership for Lab599 products and we work hard to deliver the TX-500 transceiver in time for summer's portable fun and off grid adventures. If you haven't done it yet, it is time to place your pre-order now!